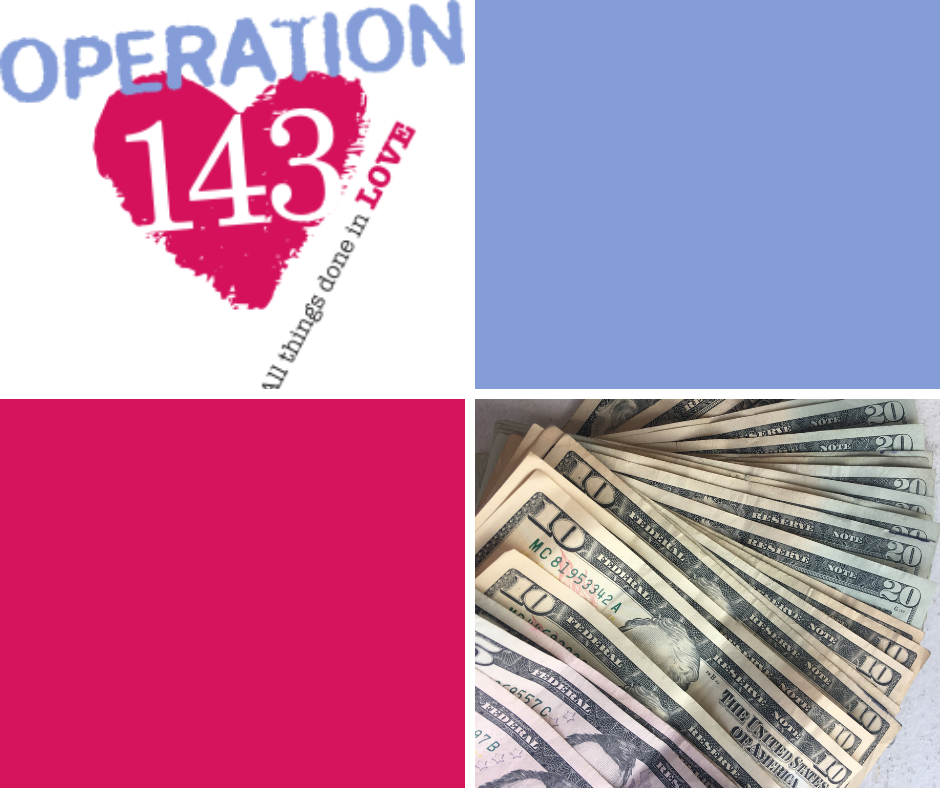 As a 501c3 Charity, Operation143 depends on financial support from corporate and individual donors. We are so grateful for the generosity our community consistently shows us.
one time donation
If you would like to make a one time donation, you can visit our FACEBOOK PAGE Once you are there, you can click the DONATE button and make your one time donation. Facebook does not charge us any processing fees or credit card fees if you choose to use a card to donate.
You can also check out our donation levels here
auto debit donation
Many of our supporters choose to have a monthly, recurring donation automatically debited from their bank accounts. These donations help us budget and plan for the year and they also help our donors spread out their full donation throughout the year. Please be in touch with our Operations Specialist, Sara Heacock at sara@operationbp.org to set up an automatic debit donation.
corporate donation
We have been blessed with a great group of corporate donors who not only give money, but get involved with our cause. If you'd like to see how your company can support Operation143, reach out to Lisa, our Executive Director at Lisah@operation143.org for more information.