One of the best ways to support Operation143 is by hosting a food drive! There are so many ways to do it-from grabbing some items while you are doing your own shopping, to asking friends and family to skip the birthday gifts and instead bring shelf stable food items to donate to our Student Weekend Backpack program.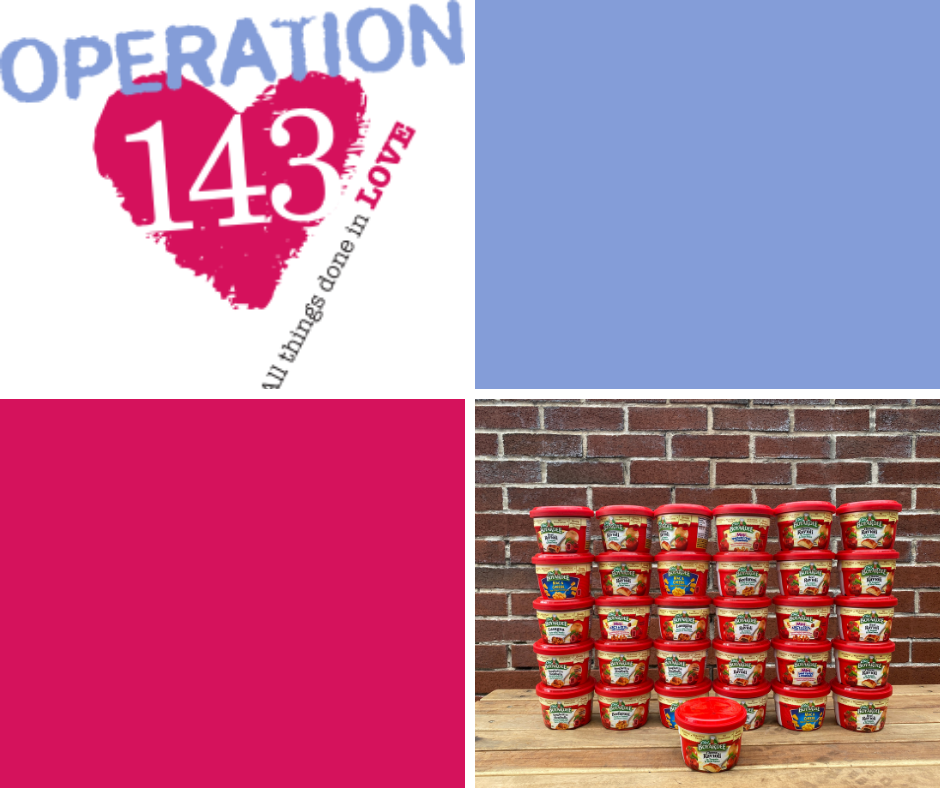 It's always a great idea to get in touch with our staff when you are planning a food drive so you can coordinate dropping off items at our office. We are always glad to answer any questions you might have as well.
here's our shopping list!