Operation143 feeds kids.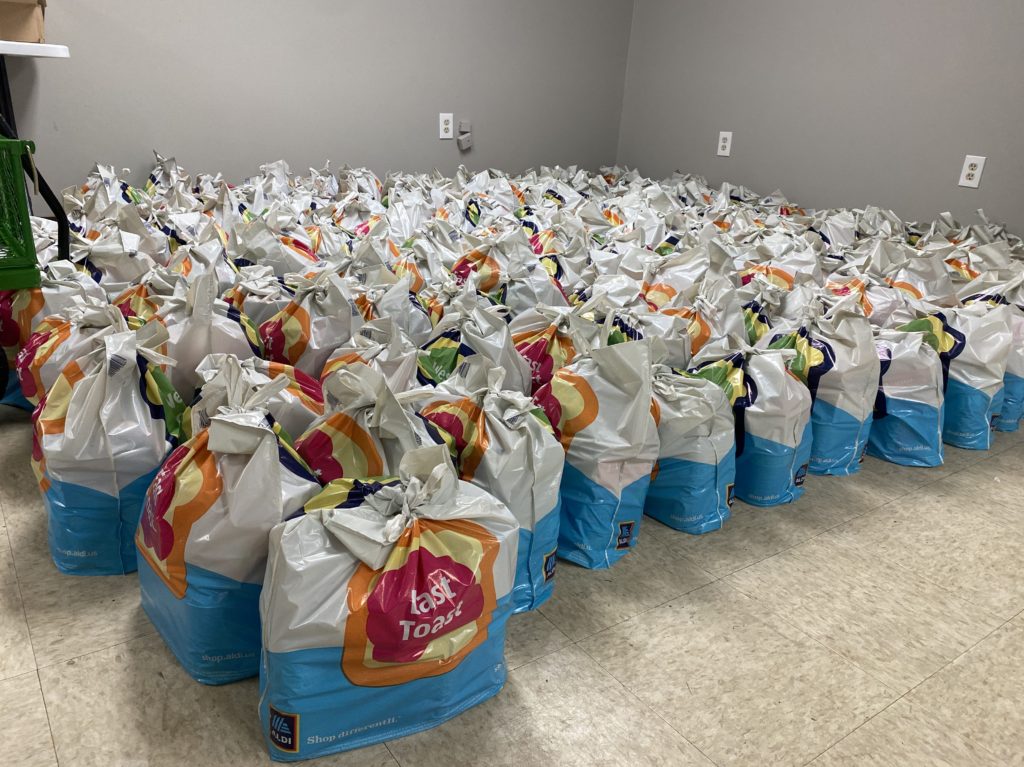 That's the simple version, but it's essentially our function, our mission, and our focus.
Even before the stresses of Covid in the last few years, childhood hunger, food insecurity, and lack of access to food was a huge problem in our country. There are hungry kids, and kids who depend on school breakfast and lunch in every district and every grade level.
Teachers are often our "frontline" workers-noticing the kids who don't have snacks, or who seem like they are more stressed than usual, or the ones who confide in them that their mom or day lost their job. They refer families to our program and after a simple enrollment process, the student begins receiving supplementary food for as long as needed.
For the last two years, our Student Weekend Backpack program has looked a little different. the familiar backpacks from our logo have been replaced with grocery bags and the school dropoffs have become home deliveries.
Volunteers pack bags (or backpacks when we can go back to school dropoffs) with enough food for each student to have dinner Friday, all three meals Saturday and Sunday, as well as some snacks and water. We also provide (thanks to generous donation) extra food and gift cards over longer breaks.
These food items are all shelf stable and require neither refrigeration nor cooking. It may not sound great, but some of our students and their families may be experiencing homelessness or be without access to electricity or a kitchen.
our school districts
We currently serve students in the following districts:
Pottstown
Pottsgrove
Norristown
Boyertown
Spring-Ford
Upper Perkiomen Valley